Gutter Klean is a concentrated cleaning solution for effectively removing those unsightly black streaks from gutters, trailers, and RVs with minimum effort. Simply apply to gutters and rinse with water for a brilliantly clean result. This product can also be used as a heavy duty degreaser. More info and directions below.
New!
Click the pic for more info
PRESSURE WORKS COLLECTIONS
FEATURED CATEGORIES
PRESSURE WORKS HANDPICKED
FEATURED PRODUCTS
Check out some of the professional products we offer.
8.0 GPM @ 3500 PSI
GX690 Honda Engine with GP pump
VB8035HGEA406
**For a SHIPPING QUOTE, click the 'Add to Quote' button below and place your quote from our Quote Cart or get in touch with us on our Contact Page
FEATURED PRODUCT
Super Skid 5.5 GPM 3500 PSI – Gas, V-Belt Drive
FEATURED PRODUCT
Gas Direct Drive – 4 GPM, 4200 PSI, Viper pump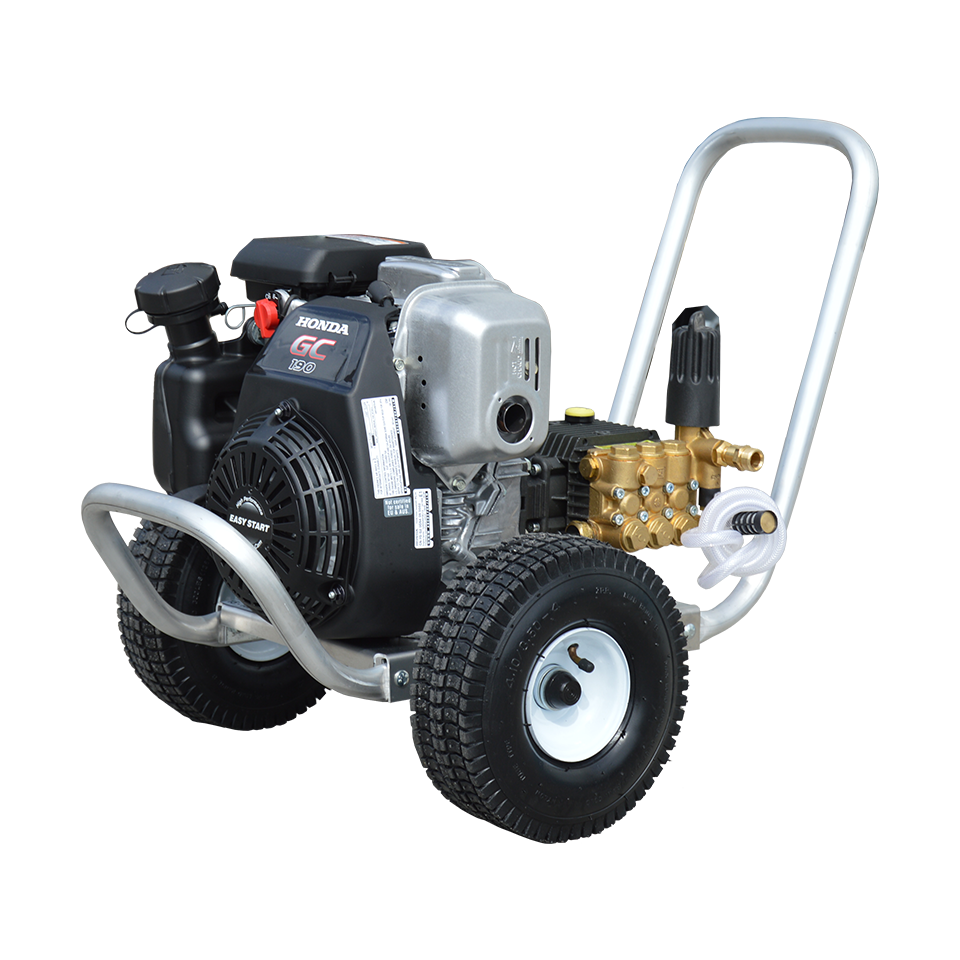 FEATURED PRODUCT
Semi-Pro Cold Water 2.5 GPM, 2700 PSI
THE ONE-STOP SHOP
ABOUT PRESSURE WORKS, INC.
We are the original 'One Stop Shop' for pressure washing, auto detailing, and cleaning supplies. As Virginia's largest independent pressure washer dealer, we carry a full range of pressure washers, parts, accessories, and chemicals at every location. We also do repairs and rentals. Proudly serving you since 1995.
Call or email and talk to an expert now!
PROFESSIONAL QUALITY
SOME POPULAR BRANDS WE CARRY
Handpicked by our experts.